Simon Garrett – Implementation Associate
ALM Financial Solutions Limited
Simon Garrett is ALMIS International's Implementation Associate, having previously worked in a similar role with Oracle. Simon manages software implementation using the respected 'ALMIS Implementation Methodology' (AIM), delivering projects on time and within budget. He brings 20 years' experience in the financial services industry as both a customer and software vendor.
Simon can be contacted at s.garrett@almfinancialsolutions.co.uk
Operating at board level with experience of both high volume and start ups Claire is a seasoned former treasurer with international experience. As a practicing consultant providing advice and guidance in strategy, finance and treasury, specialties include:
Full service finance & treasury
Sharia banking
Developing trading & Risk Trading
Systems integration & implementation
ICAAP and ILAAP
ALM & FTP
Risk management & modelling
Business Change & product development
Claire can be contacted by email on brightclaire1@gmail.com
Helps authorised banks, investment firms and insurance companies meet their regulatory requirements rapidly and cost-effectively with minimum disruption to day-to-day business.
Areas covered:
Capital adequacy
Insurance solvency
Conduct of Business
Anti-financial-crime
Payment services
Senior Managers' and Senior Insurance Managers' regime
Direct EU regulation (MiFIR, CRR)
Services provided include:
Identifying impact of new regulation
Drafting and implementing policies and procedures to meet regulatory requirements
Providing training
Outsourced compliance monitoring
Non-executive directors
Cost-effective remedial action following regulatory visit
Representing firms to the regulators
Email: Ranil@rarltd.net
Andrew Capps Consulting Ltd
Andrew Capps was a senior manager in KPMG's financial sector Risk and Regulatory team based in Leeds before setting up his own bespoke consultancy service. Andrew is also an NED at Melton Mowbray Building Society where he chairs the Risk Committee. Consequently he understands all prudential risk and regulatory issues for building societies and small to medium sized banks.
Andrew can be contacted either by email on capps.andrew1@gmail.com; or by telephone on 07718131956.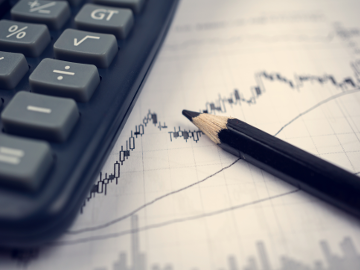 Barbican Consulting Limited
William has over three decades of experience in treasury, markets and risk. He has worked in both large and small banks and set up and ran the Treasury of a development bank. He provides Consulting and training in financial markets. It's tried and tested with over 120 clients in the UK and EU over 17 years. These include well known building societies, banks, inter-dealer brokers and corporates.
Assignments include:
Independent guidance for the board on treasury and risk;
Training in treasury, markets and risk for both executive and non-executives;
ALCO reporting and advice to the committee;
Treasury risk assessment, recommendations and implementation;
Dealing with bank counterparties;
Liquidity risk management and preparation for regulatory assessment;
Improving risk management;
Treasury policy and documentation.
William can be contacted by telephone 07930 442734 or by email at wwebster@barbicanconsulting.co.uk