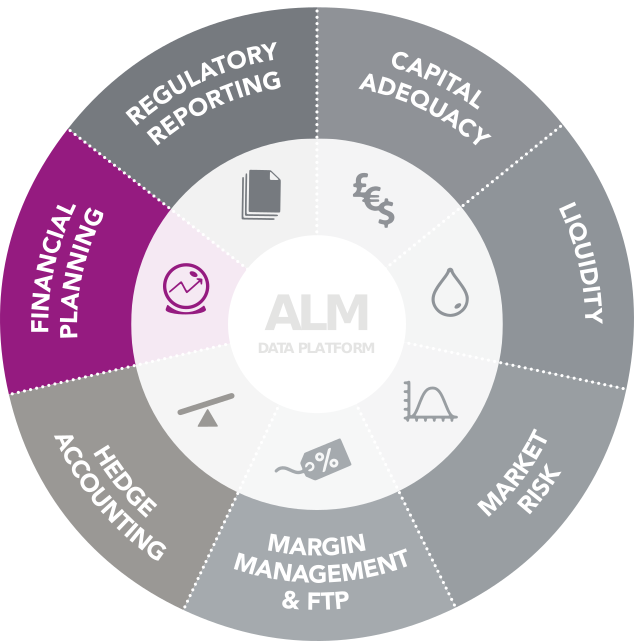 Overview
The ALMIS® Financial Planning module is a forward looking planning and analysis tool. It can project the balance sheet forward with user defined assumptions, enabling the application of the full ALMIS® analysis and reporting functionality to the future/planned balance sheet.Designed with numerous bank/building society -specific features, it enables the quick creation of complex plans and powerful balance sheet and income simulations.
Features
Easy to use interface to input business assumptions
Uses same base data
Unlimited number of plans, forward income and balance sheet projections
Variance analysis against actuals or prior plans
Dedicated product follow-on functionality
Drill-down to detailed breakdown of margin movements
Outputs at sufficient detail to calculate forward looking LCR, IRRBB and Capital metrics
Outputs suitable for ALCO presentation
Engineered for speedy performance

"Updating and mapping of data is quite simple and the autopopulation of regulatory returns is efficient"
Director of Finance and Control

"The reports we produce using the ALMIS® ALM functionality provide invaluable insight on our balance sheet"
Robin Collett, Financial Controller