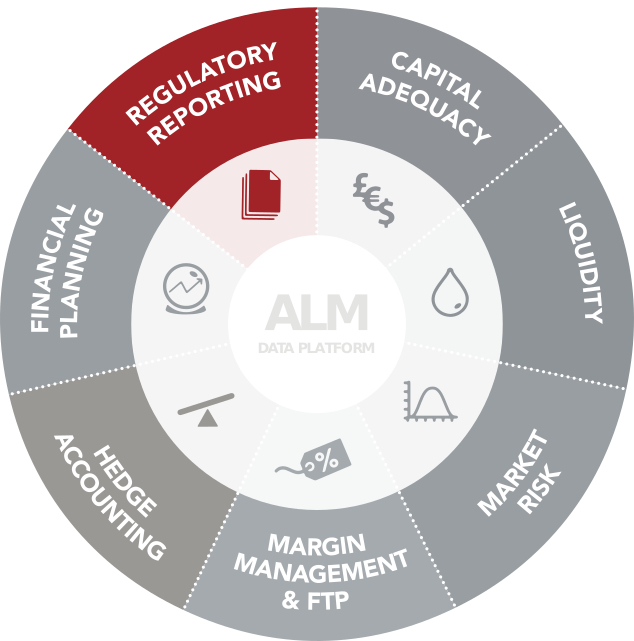 Overview
The ALMIS® Regulatory Reporting module provides extensive prudential reporting capabilities covering FSA, COREP, FINREP and PRA returns.This module can be used on a manual input only basis but is most popular on an autopopulated basis, using the same underlying source of data used by the Asset Liability Management functionality.As part of ALMIS International's future proof assurance this Regulatory Reporting functionality will continue to be up-to- date with all taxonomies and regulation applicable to prudential regulatory reporting in the UK.
Features
Work-flow management (editor, reviewer and submitter roles)
Full Audit Trail & Logs
Drill down feature
Colour coded input
Calculation of totals, sub-totals and linked cells
Dynamic links to and from Excel
Extensive validations
Comparative reporting
XBRL generation
Direct submission to GABRIEL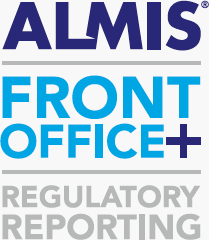 The next main phase in our product roadmap is Front Office+, which will see our front office functionality brought in stages, onto the same modern platform as Middle Office+ and Cobalt®
Regulatory Reporting was the first module released as part of this development, and now supports multiple taxonomies, XBRL viewing and works much faster on a dedicated SQL object-oriented database.

"Updating and mapping of data is quite simple and the autopopulation of regulatory returns is efficient"
Director of Finance and Control