Managing Interest Rate Risk in Today's Volatile Market
With benchmark interest rates expected to rise further over the next year, and continued uncertainty over the shape of the yield curve, banking institutions face significant pressure to ensure that they are effectively managing their interest rate risk to maintain profitability.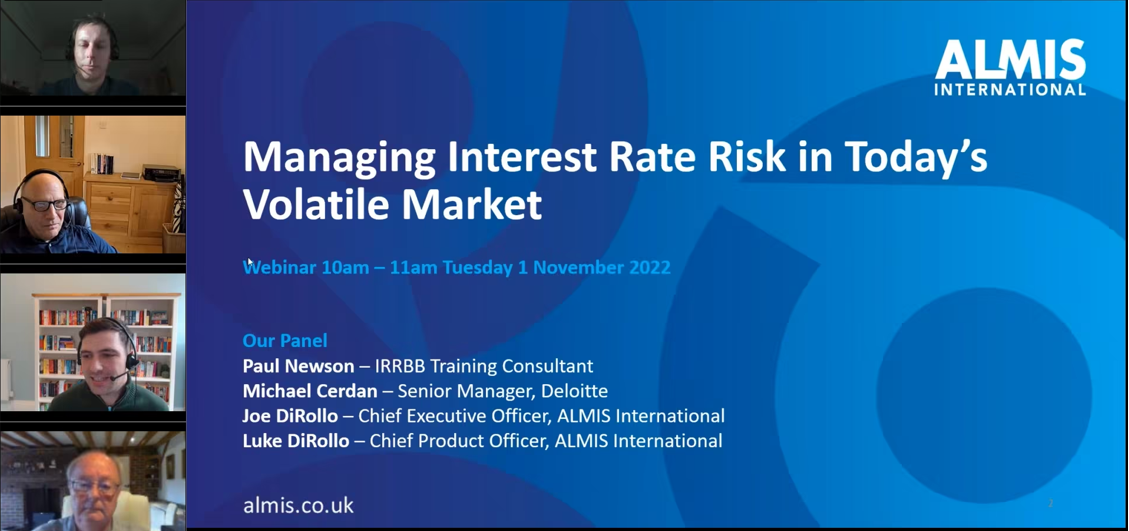 ALMIS held an expert panel to discuss these hot topics, which was attended by over 130 practitioners from over 60 banking institutions.
Webinar Agenda
– Overview of current interest rate environment, yield curve and expected forward rates.
– Quantifying interest rate risk positions – when and how to recognise exposure.
– Managing interest rate margins and hedging strategies.
– Risk appetite, limits and ALCO reporting.
This webinar, including the slides, are now available for our clients to view on the Client Area. However, if you are not a client and are interesting in viewing the webinar please simply email info@almis.co.uk to request it.