Cobalt® was developed to meet the treasury function needs
of banking institutions
---
Our highly secure solution supports Direct Dealer Input, enables the segregation of duties, and facilitates Limit Management. It is fully integrated with our ALMIS® system and provides a range of benefits. These include collateral management features and STP, from deal input to ALM and Regulatory Reporting functionality.

Enter email to request our brochure
By entering your details you agree to be sent marketing information from us in keeping with our Privacy Policy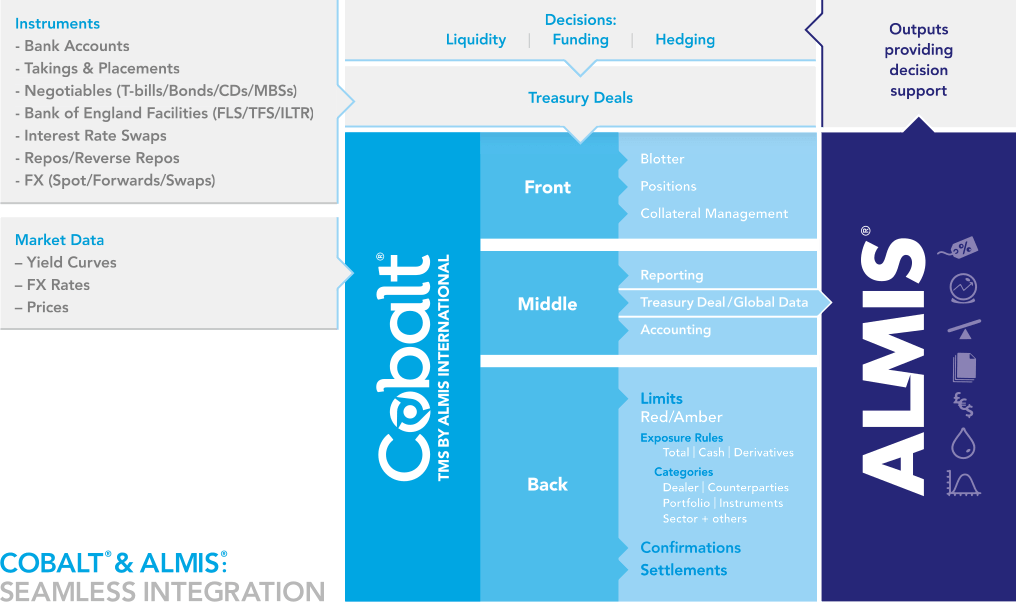 A Robust and Secure Platform
A secured environment keeps your data protected.
The audit trail is comprehensive, retaining a time and dated log of activity by user.
Access to Cobalt® can be managed using Active Directory credentials.
It has Segregation of Duties with comprehensive and flexible user permissions.
All features are designed specifically to reflect banking processes.
The user configurable dashboard has daily updates including mark to market, settlements, maturities and resets.
The blotter maintains each day's deals and has a facility to review these by historic dates.
There is a unique pre-deal preview tab with dynamic data displaying impact across all limits.
The real-time flexible limits engine has configuration options across a wide range of categories as well as the flexibility to fix by nominal or percentage limits.
Cash and liquidity positions can be managed through effective capture and forecast of multi-currency cash positions.
The out of the box suite of Standard Reports include Limit, Swap Position, Collateral Position and Journal Reports. Bespoke reports can also be configured and set up. Other reports include MTM and fair value calculations.
Instruments Covered (multicurrency)
Bank Accounts
Takings and Placements
Call Accounts – Includes Bank of England Reserve

Overnight Deposit

Term Deposit

Money Market Fund
Negotiables
Gilts, T-Bills, Plain Bonds, FRNs, MBSs and CDs
Bank of England Facilities
Interest Rate Swaps
Plain Vanilla

Basis

ONI

Amortising

Accreting
Repos/Reverse Repos
Classic Repo (HIC, Triparty and Bilateral)

Repo to maturity, Forward Starting

Floating Rate Repo
FX
Asset-backed Securities
Dynamic and Configurable Interfaces
Integrates Market Data, generates Mark to Market Values and Collateral Positions
Straight Through Processing, with dynamic interface to accounting systems.
Seamless ALMIS® Interface, with data export configurable to existing workflows/cycles with options to push/pull plus automated or manual settings.

'One of the biggest advantages of having a full ALM solution is that it's underpinned by a single source of data. With this new regulatory reporting functionality, any data brought into the system populates the returns automatically, eliminating the need for any manual input.'
Robin Collett – Financial Controller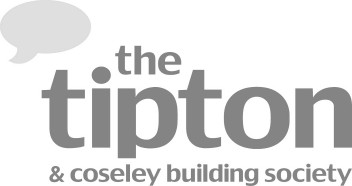 'ALMIS® Hedge Accounting is a strong easy to use module with a lot of flexibility and functionality especially on the interest rate risk side. We also complete our regulatory reporting and COREP on ALMIS® and plan to use it for our Bank of England returns. And since moving to the ALMIS Cloud hosting platform we've enjoyed many benefits. It's quick and reliable and all the software updates are actioned quickly by ALMIS International.'
Lorraine Shalley – Financial Risk and Regulatory Reporting Manager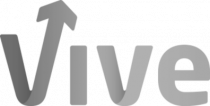 'ALMIS International have bent over backwards to help us and to guide our IT people through the installations. We're always treated as a priority and not left to fix things ourselves. The company is more than just a software provider, they're very much a partner.'
John Free ­– Regulatory Accountant

'Since we implemented the ALMIS® Hedge Accounting module in 2015 the software has served us well. Because ALMIS have deep knowledge of what to expect from the audit process, the granular nature of data outputs has made review, reconciliation and reporting much easier.'
Emmanuel Daniels – Financial Controller