Completing regulatory returns is a complex and increasingly important responsibility for banking institutions.
Our stand-alone solution ALMIS® RR+ is driven by leveraging the data of our Middle Office+ Data Platform to produce the best automated regulatory reporting software of its kind on the market. It's part of our commitment to bring our front office functionality onto the same modern platform as Middle Office+ and Cobalt®.
With its extensive capabilities, ALMIS® RR+ can prepare and validate returns for the Prudential Regulation Authority, including the Common Reporting COREP) and Financial Reporting (FINREP) frameworks, as well as produce reports for the Financial Services Authority and the Bank of England. The software is easily maintained, supports multiple taxonomies and works much faster on a dedicated SQL object-oriented database.
Enter email to request our brochure
By entering your details you agree to be sent marketing information from us in keeping with our Privacy Policy
What are the features of ALMIS® RR+?
A data-driven system that can import multiple taxonomies from various reporting bodies
It's engineered to interpret and provide new published regulation templates and future updates
Workflow is organised using clear status reporting so that the authority framework can be controlled within your institution's processes giving you segregation for the approval and submission of returns
It has colour-coded highly usable report view and change grids and works quickly with Excel templates or autopopulation from ALMIS®
Why choose ALMIS® RR+?
1
It saves time
Our automated solution is the most efficient on the market and there's no need for manual processes.
2
It has extensive capabilities
It's easy to update with new taxonomies and gives companies a single version of the truth.
3
It's flexible
ALMIS® RR+ can be used as a stand-alone solution or as part of our broader ALMIS® software offering.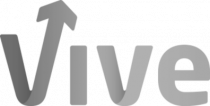 'ALMIS International have bent over backwards to help us and to guide our IT people through the installations. We're always treated as a priority and not left to fix things ourselves. The company is more than just a software provider, they're very much a partner.'
John Free ­– Regulatory Accountant

'One of the biggest advantages of having a full ALM solution is that it's underpinned by a single source of data. With this new regulatory reporting functionality, any data brought into the system populates the returns automatically, eliminating the need for any manual input.'
Robin Collett – Financial Controller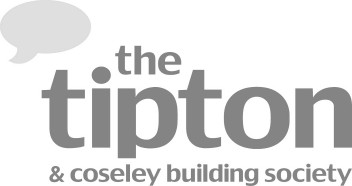 'ALMIS® Hedge Accounting is a strong easy to use module with a lot of flexibility and functionality especially on the interest rate risk side. We also complete our regulatory reporting and COREP on ALMIS® and plan to use it for our Bank of England returns. And since moving to the ALMIS Cloud hosting platform we've enjoyed many benefits. It's quick and reliable and all the software updates are actioned quickly by ALMIS International.'
Lorraine Shalley – Financial Risk and Regulatory Reporting Manager

'Since we implemented the ALMIS® Hedge Accounting module in 2015 the software has served us well. Because ALMIS have deep knowledge of what to expect from the audit process, the granular nature of data outputs has made review, reconciliation and reporting much easier.'
Emmanuel Daniels – Financial Controller