A Treasury Management System for the modern treasury team, developed by ALMIS International.
Treasury Management System
Our Cobalt® Treasury Management System was developed to promote compliance with key regulatory principles. These include segregation of duties and driving consistent and efficient processes across Front, Middle and Back Offices. The system also provides deep insight into the treasury book through extensive reporting.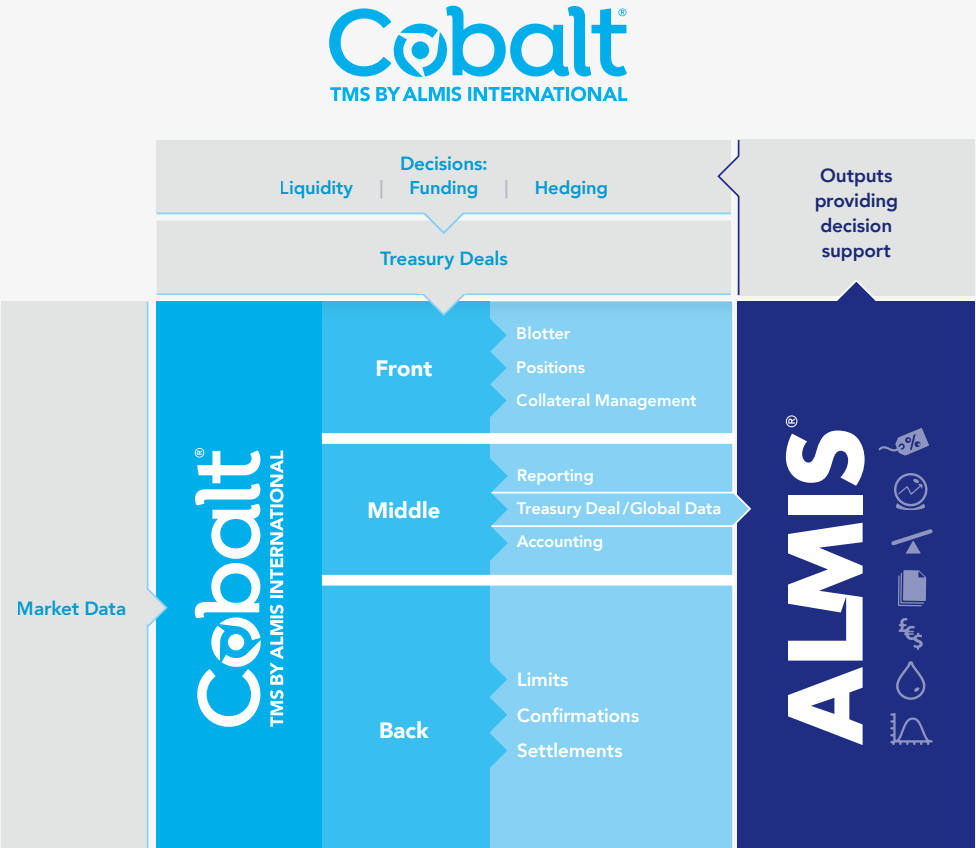 Why Choose Cobalt® Treasury Management System?
1
Seamless ALMIS® interface with straight through processing of treasury data to ALM and Regulatory Reporting functionality.
2
Dynamic and highly configurable interface to accounting systems.
3
Flexible limits engine with extensive configuration options and unique pre-deal preview tab.